Ancient Condo Living
The Kinishba ruins are a few miles away from the historic Fort Apache (of John Wayne fame).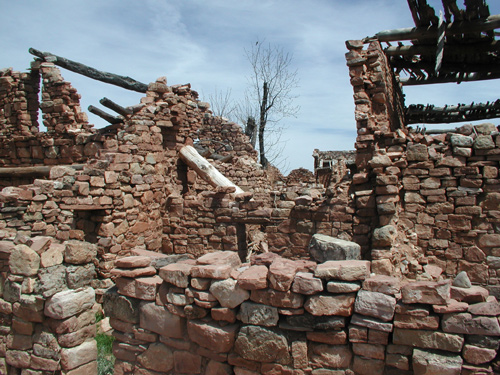 It is the remains of a village built and occupied by ancestral Pueblo dwelling people between about AD. 1250 and AD. 1400.
Kinishba
is an anglicized Apache phrase that translates to
brown house
. According to Hopi elders, Kinishba may once have been called
Ma'ip'ovi
(place of the snake grass).